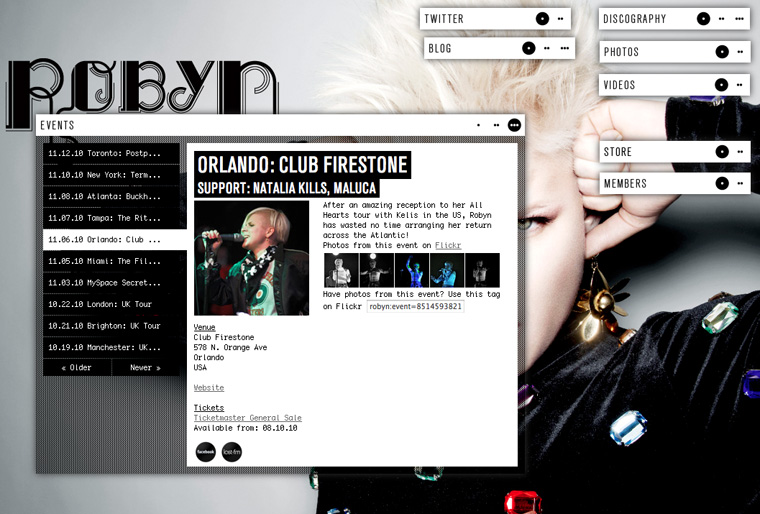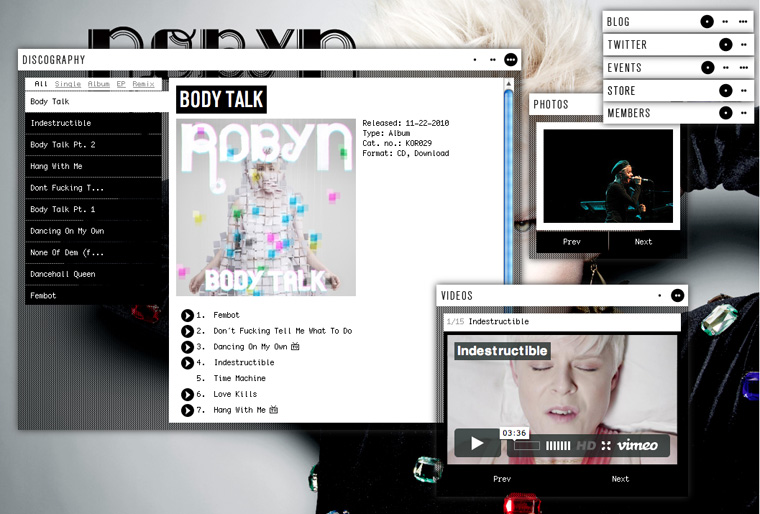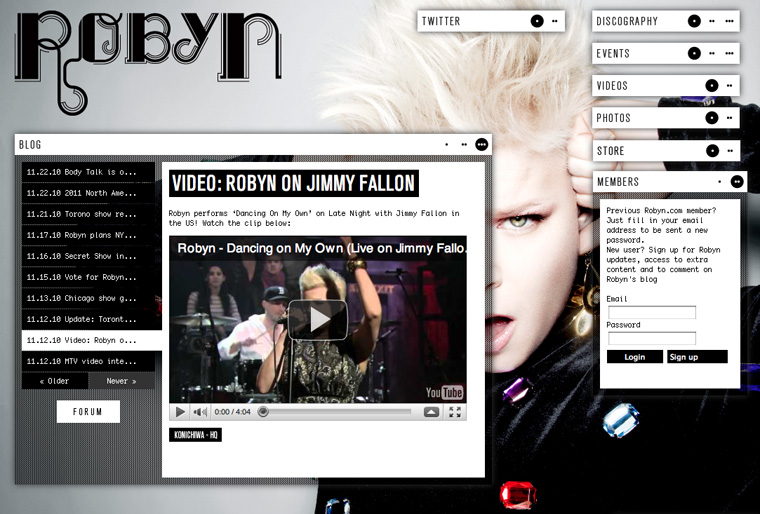 ABOUT
Official website for Swedish singer Robyn. APIs, customization and good music. The idea was to make a personalized Robyn.com.
The site is built up in boxes, each moveable and collapsible. When users login, the customized layout of boxes is automagically saved and loaded the next time the user logs in.
To make it as easy as possible for both Robyn, label and her fans to connect with the page, we integrated all of these APIs: Soundcloud, Vimeo, Flickr, Facebook, WordPress. On Flickr, fans can tag photos with a specific tag for each event, and that photo will show up on Robyn.com. They can also see who of their Facebook friends are attending Robyn concerts.