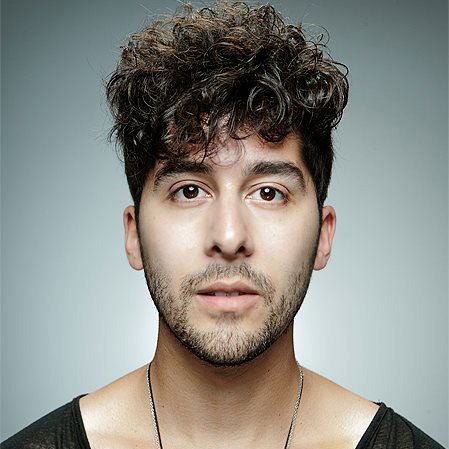 My name is Azin Ashourvan. I'm an analog and digital art director, graphic designer and photographer currently based in Stockholm working at Le Bureau. I'm into everything Internet based and love forms, shapes and light. After two years in London and four years in San Francisco I decided to come back to my home town. Before that—I attended the Interactive Art Direction program at Hyper Island. Apart from loving what I do—music is my passion.
Instabox
Product designer, 2018-present
Branding, product development, apps, graphic design, print design, digital design, art direction, etc.
Le Bureau
Art Director, 2016-2017
Worked with clients such as BRA flyg, Skolverket, and the Swedish Red Cross (Röda Korset).
Qude
CCO, 2014-present
Social app startup.
STOPP/UK
Senior Interactive Art Director, 2014-2015
Working with clients such as adidas by Stella McCartney, Orlebar Brown, Oakley, etc
Goodby, Silverstein & Partners
Interactive Art Director, 2010-2014
Worked with clients such as Google, Chevrolet, Nintendo, Cisco, GE, Dickies, Milk, Nest, Doritos, Ruffles, HP, Sprint, TD Ameritrade, Xfinity, Tsingtao, Comcast, Adobe
AZIN
Freelance Art Director, Graphic designer, photographer, 2007-2014
Worked with different clients such as Robyn
Dist
Freelance Art Director, 2009
Worked with clients such as Telia, Disney, and Arla
Rå
Freelance Art Director, 2007-2009
Worked with clients such as Bayer, Kronofogden, World Contraception Day, Dagens Industri, Handelsbanken, AEA
Le Bureau
Freelance Art Director and graphic designer, 2007-2009
Worked with clients such as Smile, Valmyndigheten, company website
Hyper Island
Interactive Art Director program, 2009-2010
Associate's degree
UGL
Försvarshögskolan, 2009
Understanding group and leadership course. Group dynamics.
Forsbergs Skola
Graphic design & Advertising Diploma program, 2006-2008
Södertörns University
Advanced script coding, 2009
Object oriented actionscript coding
Mediagymnasiet
Upper Secondary School
Graphic design major
Adobe Photoshop, Illustrator, InDesign, After Effects, Sketch, HTML5, CSS, JS, ActionScript, Cinema 4D, Ableton Live, Lightroom, Keynote